The Triumph is a new family size double wide manufactured home loaded with features. The Triumph features 5 bedrooms, 3 full baths, with a master bedroom separated by a spacious living room. This home has ample space in this kitchen/dining area, and a full-size utility room. This beautiful home is 2,001 sq. ft. ​of comfort. Give us a call today for more information!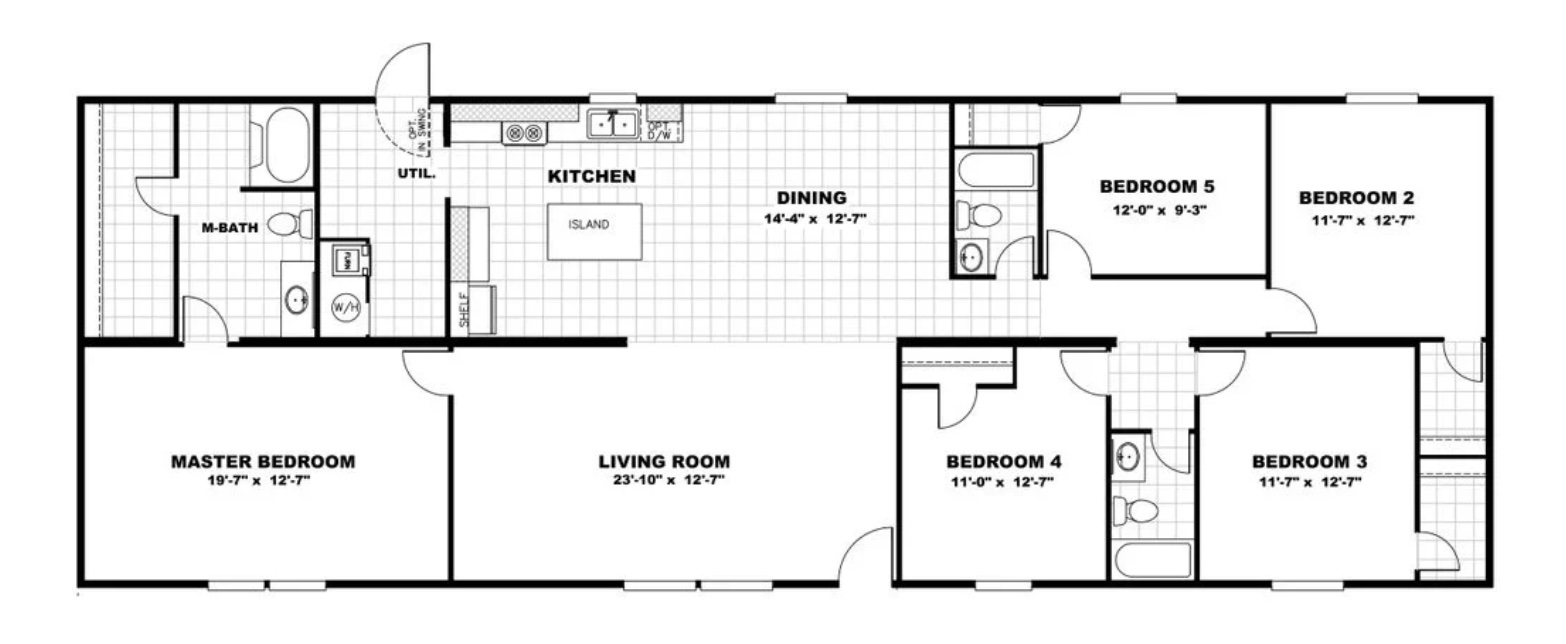 Floor plan dimensions are approximate and based on length and width measurements from exterior wall to exterior wall. Floor plan dimensions can vary slightly from model to model.
We invest in continuous product and process improvement. All models, floor plans, specifications, dimensions, features, materials, and availability shown on this website are subject to change. Furniture and décor furnishings are not included with your purchase.
Interested in this floor plan?
Fill out the quick form below or
give us a call today at 844-289-8469.